22 and 23 August 2020 – BUTOH GENESIS – Intensive Butoh Dance Workshop in Zurich
BUTOH GENESIS
Intensive Butoh Dance Workshop
22 and 23 August 2020  from 10:00 to 17:00
Zurich – SWITZERLAND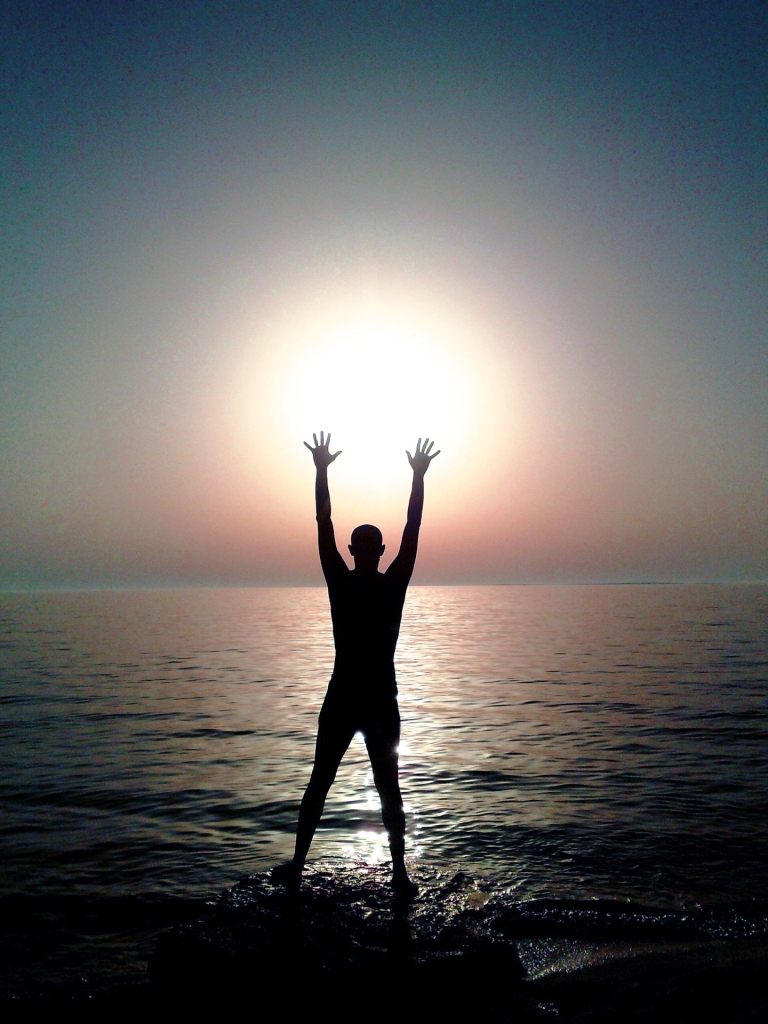 "Butoh is a corpse standing straight up in a desperate bid for life" (Tatsumi Hijikata)
[German Version below]
Through Butoh the body uncovers its own true nature, it reveals itself in all its ingenuous and absurd authenticity. Dancing Butoh the organic truth of the body emerges to the life reality, brightly aware. 
A personal research that involves the history, the experiences, the individual's memories. A journey towards the origins of the Self, Mankind and the Universe.
This dance program is the result of experience developed over 25 years of deep investigation and thoughtful research. The work provides the necessary tools to develop our self and our own abilities, in resonance with the philosophical principles inherent to Butoh.
The work is organized in three phases: Physical Training focused on flexibility, balance and mind – body disarticulation. Preparatory exercises useful to the creation of a "Sensory Vocabulary", to develop a full awareness of the body. Finally a work on improvisation and a work on the technique of "mental images", to sharpen a deep and true stage presence. The workshop is open to everybody even without previous experience.
ORGANIZATION INFO
Date and Time: 22-23 August '20 from 10:00-17:00
Cost: 250 CHF. Early bird discount 220 CHF Only if registered before 25th July). Place is secured only with the payment.
Location: Bewegungsraum Feldstrasse 24, 1. floor, 8004 Zurich.
Language: English with German translation
REGISTRATION/CONTACT
Maximum students accepted 15 people
please send an email to Iulia Dobrovie
email: iulia@craniopraxis-dobrovie.ch
Mobile: 0041796995124
***
Durch Butoh kann der Körper seine wahre Natur enthüllen, sich in seiner genialen und absurden Authentizität zeigen. Butoh zu tanzen ermöglicht einem lebhaft und bewusst die dem Körper innewohnende Wahrheit hervortreten zu lassen. Es geht um die Erforschung der eigenen Person, die Geschichte, Erfahrungen und persönliche Erinnerungen mit einbezieht: eine Reise zu den Ursprüngen des eigenen Selbst, der gesamten Menschheit und des Universums.
Der Kurs ist das Ergebnis von mehr als zwanzig Jahren Praxis und Studium. Die Arbeit bietet die nötigen Instrumente unser eigenes Sein und unsere Fähigkeiten zu entwickeln. Dies geschieht auch mit Hilfe philosophischer Grundlagen des Butoh.
Der Kurs ist in drei Phasen gegliedert: Körperliches Training, mit Fokus auf Flexibilität, Balance und Körper-Geist Desartikulation. Vorbereitende Übungen, um ein "sensorisches Vokabular" zu erarbeiten, und sich des Körpers bewusst zu werden. Und abschließend Übungen zur Improvisation und die Arbeit mit "mentalen Bildern", um eine tiefe und wahre Bühnen-Präsenz zu erzeugen.
ORGANISATORISCHES/INFO
Datum und Zeit: 22-23. August '20 von 10:00 – 17:00
Kosten: 250 CHF. Early bird discount 220 CHF für Anmeldungen vor den 25. Juli. Platz gilt nur mit der Einzahlung als bestätigt.
Veranstaltungsort: Bewegungsraum in der Feldstrasse 24, 1. Stock, 8004 Zürich
Sprache: Englisch mit deutschen Übersetzungen
ANMELDUNG/KONTAKT
Maximale Teilnehmerzahl 15 Personen
bitte per e-mail bei Iulia Dobrovie
email: iulia@craniopraxis-dobrovie.ch
Handy: 0041796995124